Piggy Richies Slot Game Review

Welcome to the ultimate guide to the Piggy Riches slot game: special features, the wildest wilds and how to nail that bonus round! Scroll down a bit, and you can brush up on your spinning skills!
Play the Piggy Richies Slot Machine for Free!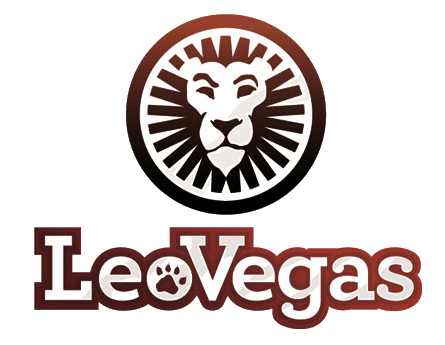 Completely instant-playMobile version available on most smartphones and tablets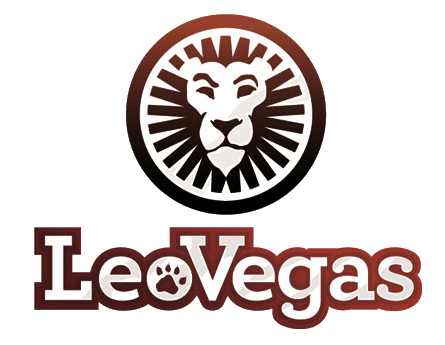 Leo Vegas Casino
Completely instant-play
Mobile version available on most smartphones and tablets
Claim Bonus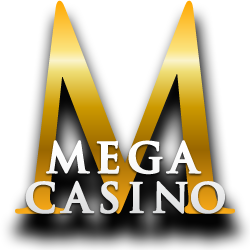 Mega Casino
Instant Win Games
Instant Cash Payouts
Claim Bonus
About Piggy Riches
Roll in some serious cash with the richest pigs in town!
These pigs live the good life at piggy riches and you can too, just press play and start betting now!
Piggy riches is a whimsical 5 reel and 15 payline video slot game produced by NetEnt which revolves around a bunch of pigs. Rich pigs that roll in money, that is.
These pigs are like every high class member of the society, they are temperamental but fortunately, not too complicated. Their purses are oozing out cash, gold, fur and high limit credit cards that you can get your hands on too – in the form of real money of course. Certainly, this game stopped making sense as soon as we started talking about classy rich pigs but it is a fun slot game and can help you win some major payouts.
You can bet with as little as 15p and as high as £75 and go all out on 15 paylines. Players can win up to 360,000 coins!
As we mentioned earlier, piggy riches isn't a complicated game. It only comprises of two features involving Mr. & Mrs. Piggy. Mr. Piggy is the wild feature and comes with a 3x multiplier and his wife is a scatter and is generous enough to give you free spins and multipliers. When both features come together, the mobile game becomes phenomenal.
Game Details
Game Theme :
Fantasy,Symbols

NetEnt

No

5

15

0.01-0.5

Yes

Yes

Yes
Paytable
Click on BET LINES to place your bet and select the number of lines you want to bet on. With each click you'll add one line to the bet. Bet lines can be selected by clicking on the bet line symbols that are on the sides of the slot machine on the screen. You'll see the current number of bet lines below the slot game buttons. The coin value is given below the slot games buttons as well.
You can use the skip stop spin feature to stop a spinning reel by clicking the spin button. You have the option of controlling the reels to start and stop with this button. The spin button will help you create winning combinations and trigger bonus rounds. This is an option for the slot machine game, you won't have to stop the reels manually as the slot machine will stop on its own.
Payline
You will be paid for your regular winning combinations on paylines that are only enabled. The number of credits you win will depend on the total number of coins multiplied by the selected coin size.

Regular Symbols
Regular symbols include riches, piggy gold card, pig key, money purse, piggy bank, ace, king, queen, jack and 10.
Different combinations of these symbols will give you different winnings depending on the coin value you have betted with. Check the game's payout schedule for more information on what combination will give you the most winnings. For example, 3 riches symbols will give you 25 coins and 4 will give you 300. Aim at making effective combinations for maximum payouts.

Wild symbols

The Mr. Piggy Riches symbol is a wild multiplier symbol which can substitute regular symbols to complete a  winning combination and thus, multiply a payout. This wild symbol triples the total payout of any completed  winning combination. Note that it will not replace a Lady Piggy Riches symbol to complete a scatter combination  or trigger a free spin round
The wild symbol will complete winning combination to up to 18 times the multiplier value. Winning combinations are paid per payline therefore, if you've completed more than one winning combination payline, you'll be paid out with the value of the highest winning combination only.
Scatter Symbols

Mrs. Piggy Riches or Lady Piggy Riches is the scatter symbol in this game. The scatter symbol does  not have to appear in an activated payline for a winning combination. It can be scattered anywhere  on the five reels to enable a winning combination if two or more Lady Piggy scatter symbols appear  on screen.
The scatter symbol combination payouts are multiplied by the total numbers of coins you've betted with to determine winnings.
If three or more scatter symbols appear on the five reels, you'll activate the free spins bonus round. Note that if you have a regular win as well as a scatter win, you'll be paid out for both of your wins as the scatter symbol does not have to appear on an enabled payline to help you win.
Free Spin Bonus Round
When three or more lady piggy scatter symbols appear anywhere on the five reels, you activate the free spin bonus round of this game.
The Mr. Piggy wild symbol will not replace the Lady Piggy scatter symbol in order to complete a winning scatter combination or activate a free spin bonus round–choose on lady piggy scatter symbol first
Once the free spin round is activated, each winning scatter symbol will show a multiplier value combination and a free spin. You can get up to 28 free spins and a 6 times multiplier value.
The Mr. Piggy wild symbol will multiply your winning combination during a free spin round to up to 18 times the multiplier value. Note that all control buttons are disabled during this round, including the payline selectors.
With each Mrs. Piggy scatter symbol that appears on the free spin round will give you an extra free spin game. And here's some good news for you, you can get an infinite number of free spins! Once the round is complete, you'll return to your regular piggy riches game and your wins will be added to your total.
Start rolling in cash with the richest pigs now!
You can play piggy riches slot games at the comfort of your own home for free – no need to visit a casino to make some real cash. With as little as 25p you can start betting and earn maximum payouts.
More Slot games from NetEnt