Neon Staxx Slot Game Review

Welcome to the ultimate guide to the Neon Staxx slot game: special features, the wildest wilds and how to nail that bonus round! Scroll down a bit, and you can brush up on your spinning skills!
Who brought the 80's back to town? It's flashback fun with this mega-entertaining slot game.
Surf through shocking colors and gnarly guitar music for massive winnings!
Hit the spin button for the radical icons to speed up and land you great prizes with the Super Staxx feature and Predator Symbols!
Play the Neon Staxx Slot Machine for Free!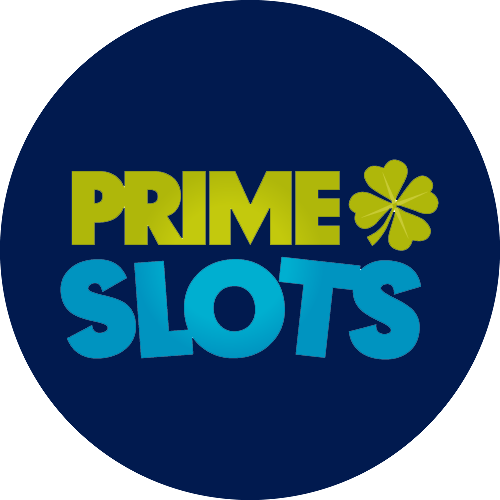 Latest Released GamesVIP Treatment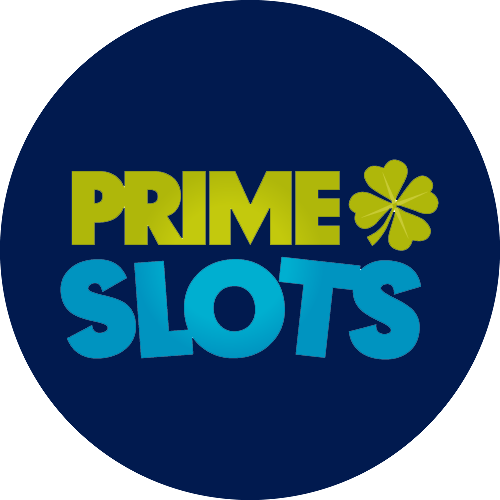 Prime Slots Casino
Latest Released Games
VIP Treatment
Claim Bonus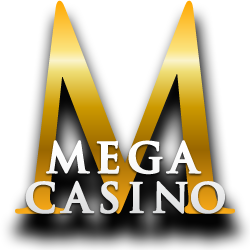 Mega Casino
Instant Win Games
Instant Cash Payouts
Claim Bonus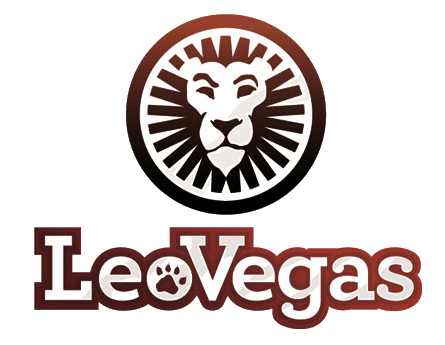 Leo Vegas Casino
Completely instant-play
Mobile version available on most smartphones and tablets
Claim Bonus
About Neon Staxx
Neon Staxx brings you back to a time of rad neon colors, fearsome mascot animals, and oozingly cool soundtracks. It lets you win big time through regular play and bonus features. Good times rock and roll through the game's numerous ways to win.
Net Entertainment, a top developer of video slot games, doesn't disappoint with this unique retro gaming experience. The unexpected throwback aesthetic is attractive to those who fondly remember the rocking Eighties, and even those who had to Google the era to understand the game!
The smooth spinning animation and the retro rock and roll music send you back to the colorful Eighties. You might keep playing just to see the bright visuals and listen to the rocking song.
Super Staxx is a feature that helps you earn big by selecting a random symbol that will appear in a stack in a reel. An entire reel becomes one symbol, increasing the chances for winning combinations! This stacked symbol appears for every new spin while the regular game plays on. The game's five reels then get a randomly replaced symbol from the paytable (except for the Scatter symbol) for every new spin.
Predator Symbols are the high win symbols of the game. Featuring the famous cool animal motif of the times, they act as bonuses to your regular combinations in-game. They not only look awesome, but have awesome returns as well.
The Eighties is here to stay because of the highly entertaining Neon Staxx game. While staying true to the classic and well-loved online slot game mechanic, the incorporation of exciting features and arresting aesthetic keeps players coming back for more.
Play on the minimum 100 coin bet for casual and light gaming. When you are ready for a greater rush, you can choose the 2,000 maximum bet. Play whichever way you like on this fun experience. The 96.9% Return to Player ratio and 27.63% Hit Frequency brings an extra playability and quest for bigger winnings.
Game Details
Game Theme :
Lights,Symbols

NetEnt

No

5

40

1-10

Yes

Yes

Yes
Paytable
Learn more about the game's cool iconography and understand the game's payout plus ways to make winning combinations through the in-game guide you can access with the "i" button.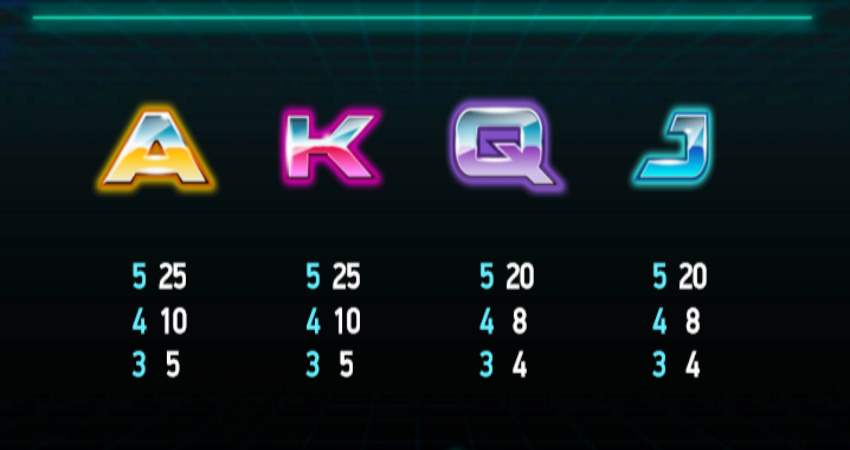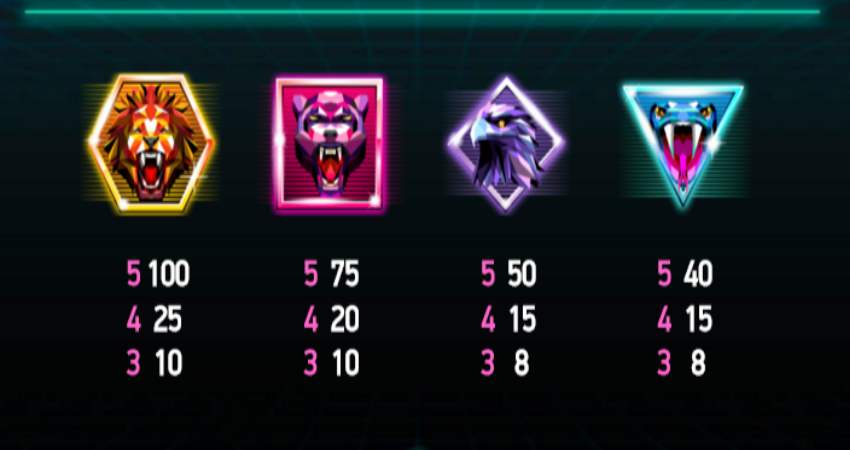 Payline
40 funky paylines give maximum ways of winning big. The combinations you can make with the 5 reels and these patterns can make you head spin with the chances of getting the max 4000x winnings.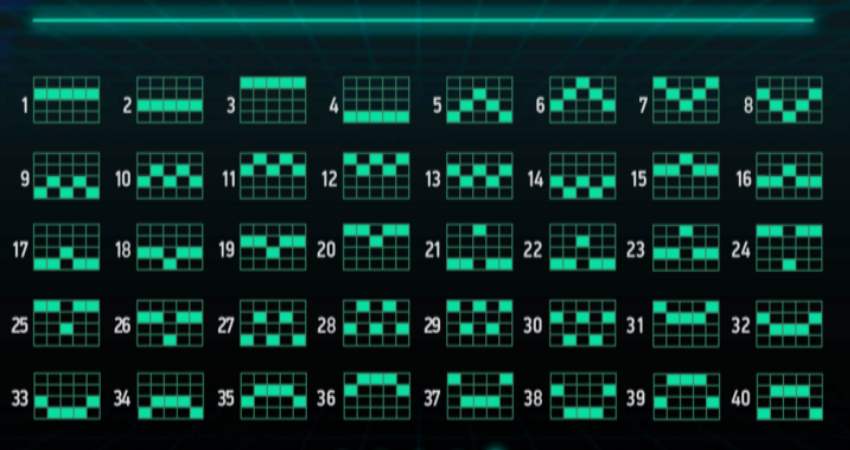 Basic Winning Symbols
The Wild Symbol

Go absolutely Wild with this winning symbol. They help you complete more complicated  payline combinations by subsituting any symbol that can amplify your winnings, except for the  Scatter symbol.
The Scatter Symbol

The Scatter symbol is the pink triangle of triumph. Depending on the number of Scatter symbols on your spin,  you get a good number of free spins that will add more to your winnings! Get 10, 15, or 20 lucky spins more  when you get 3, 4, or 5 of this exciting bonus.
The Predator Symbols
A golden lion, a pink tiger, a purple eagle, and a blue cobra – collectively known as the amazing bonus predator symbols. An awesome name fit for these awesome icons

The Low Win Symbols
A, K, Q, and J represent the lower win symbols. They might not seem like much, but when they line up with the Wild and Scatter symbols, expect wild combinations and lots of chances of earnings due to the great number of paylines.

This funky fresh game does not just deliver massive fun, you also get a chance to win great prizes. Matching up symbols in 40 ways will net you prizes accordingly. 5 reels and 4 rows of symbols also add to the collection of permutations of icons that give out the biggest winnings. Opportunities to get free spins amplify the playability of the game, especially those wanting to try out online casinos and slots games.
This game has customizable features, letting you pick the number of paylines, and letting you test your confidence by switching up your levels of betting. There is even an Autoplay feature with a maximum of 1,000 spins, if that's what you feel like playing. There are a lot of play styles for this retro game, but count on the numerous chances of winning to get your returns every time. If you are looking for a bright and quirky online casino experience, Neon Staxx will do it for you.
Maxx your Staxx
Ten levels of play are representative of the bets you play out. Play on the maximum bet of 100 coins to get big returns. Choose the maximum of 40 paylines for more opportunities to complete complicated combinations. Hope for the game to trigger the Super Staxx feature for an action-packed and money earning spin. The 80,000 coin jackpot on this Eighties game is so apt, people just can't help but become fans and play some more.
More Slot games from NetEnt