Mighty Sphinx Slot Game Review

Welcome to the ultimate guide and review on the Mighty Sphinx slot machine game: special features, the wildest wilds and how to nail that bonus round! Scroll down a bit, and you can brush up on your spinning skills!
Enjoy a profitable journey to the Ancient Egypt to win more by playing up to 50 paylines.
Enter a secret tomb that can unlock mighty prizes from multiplier bonus rounds and free spins!
Grow your winnings and have heaps of fun!
Game Details
Game Type :
Game Type,Video Slots
Game Theme :
Adventure,Astronomy,Fantasy,History

NeoGames

No

5

50

0.01-5

No

No

Yes
Mighty Sphinx Online Slot Game Review
The Mighty Sphinx is a video slot game with an ancient Egyptian theme that will take you on a fascinating journey of playing slots with a superb audio background and state of the art graphics.
The slot game is highly intuitive that can take you to an amazing video slot experience with many features such as free spins and bonus rounds, wilds and scatters that replace any symbol to win and bet for more paylines to increase your odds of winning.
Designed by Neogames, Mighty Sphinx video slot game is designed to give players a better opportunity to win more by maximizing their bets by playing on 5 reels for 50 paylines and rising to the top.
The moment one becomes immersed in the Mighty Sphinx, you will discover that there are more possibilities to explore, such as finding your passageway to the Tomb of Treasure.
The free spins and multipliers are also opportunities that you can grab to increase your winnings and make real money.
The player can also opt to choose to play on autoplay where you can select the number of plays you want the video slot machine to play for you.
Paytable
The paytable will give you different symbols with corresponding multipliers for your bet. This includes the different winning symbols, wilds, scatters, and bonus value for your bet.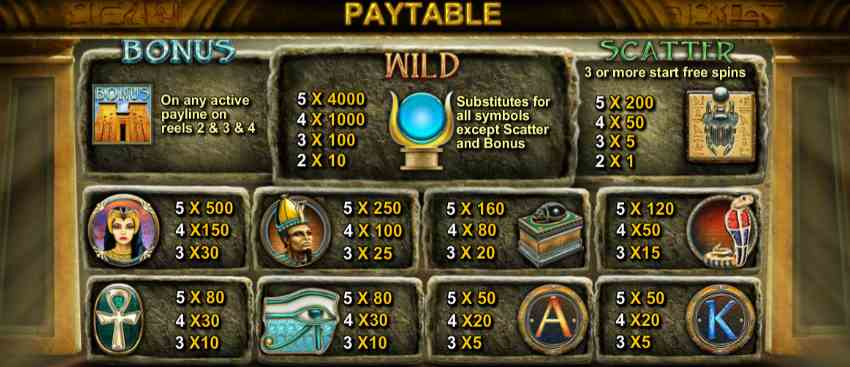 Payline
The player can place a maximum bet of 5 reels on a maximum of 50 pay lines.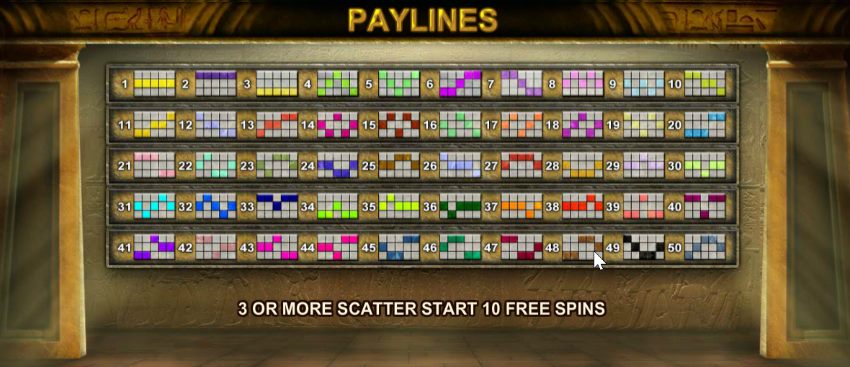 Basic Winning Symbols
The Scarabs Symbol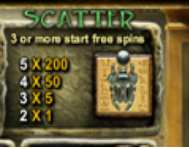 The Scarabs provides the scatter symbols that can give you free spins. When it appears twice on the reel, you will get a free spin; when it appears 3x, you get 5 free spins; 50 when it appears 4x and 200 when it shows on the reels 5x.
The Akhet Symbol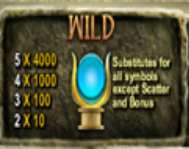 The Akhet is the Wild symbol that may substitute any symbol to improve your odds of winnings. It cannot substitute for the scatters and bonus symbols, however.
The Bonus Symbol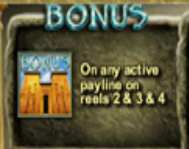 This symbol must appear on any active paylines located on reels 2,3, and 4. You get a double bonus game whenever it appears on two active paylines.
The Cleopatra Symbol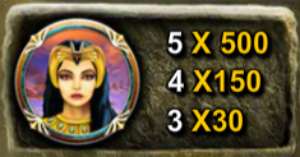 The Cleopatra symbol will give a 30 multiplier for your bet if it appears on 3 reels; 150x on 4 reels and 500x on 5 reels.
The Tut Symbol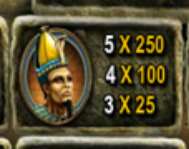 The Tut symbol will multiply your coin bet by 25 when it appears on 3 reels; 100x on 4 reels; and 250x on 5 reels.
The Ankh Symbol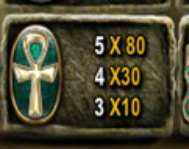 The Ankh can multiply your winning bet by 10x on 3 reels; 30x on 4 reels and 80x for 5 reels.
The Chest Symbol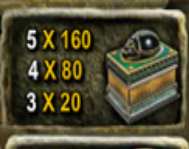 The Chest symbol will multiply the winnings by 20 on 3 reels; 80x on 4 reels and 160x on 5 reels.
Play with special symbols
The Mighty Sphinx slot game provides the widest opportunity of winning big by playing for the maximum paylines of 50 at the maximum number of coin bets, which is 5. A grand reward awaits the slot player who is lucky enough to play the Tomb of Treasures bonus game at 15 levels. Lots of cash prizes and advancements of game levels are available, with free spins for multipliers. The grand bonus prize can be won on the 15th level of the game. Get yourself entangled with this Egyptian inspired slot game that can give you a maximum of 4,000 coins as a prize.
Maximize your winnings

To win the slot game, you need to form the winning combination of the symbols that must appear at least three times on the same active payline. For the scatters and wild symbols, you need to spin them to appear on the reels in order to get the corresponding winnings. You get to play for a free spin if you hit three or more scatter symbols that can entitle you to more multipliers. As you progress into the game, you will find that more multipliers can occur in every round with a maximum of 10 on the last spin. If you are able to get a regular win and a scatter win, you will receive your winnings for both.
More Slot games from NeoGames