Guns N' Roses Slot Game Review

Welcome to the ultimate guide to Guns N' Roses slot game review: special features, the wildest wilds and how to nail that bonus round! Scroll down a bit, and you can brush up on your spinning skills!
Whether you're going wild on the stage or head banging in the mosh pit, the Guns N' Roses Video Slot is the rocking casino game for you!
You don't need the top guitar skills or singing chops to live the life of a rockstar, with this addicting slots game that gives a chance for players to make real money online! As part of the NetEnt Rocks line, you are in for a ride of beautiful graphics and amazing mechanics.
Play this game for the ultimate rockstar experience as you grow your prize from numerous wild symbols and free spins.
Play the Guns N' Roses Slot Machine for Free!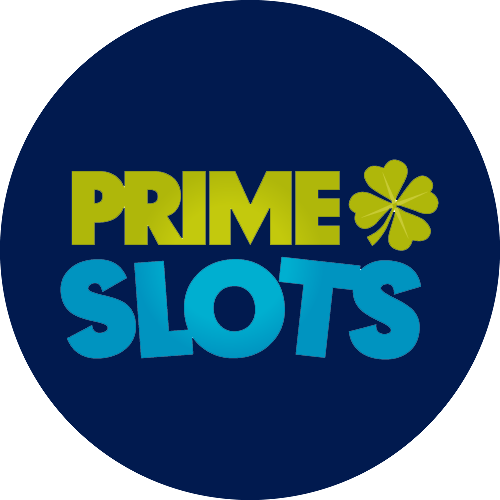 Latest Released GamesVIP Treatment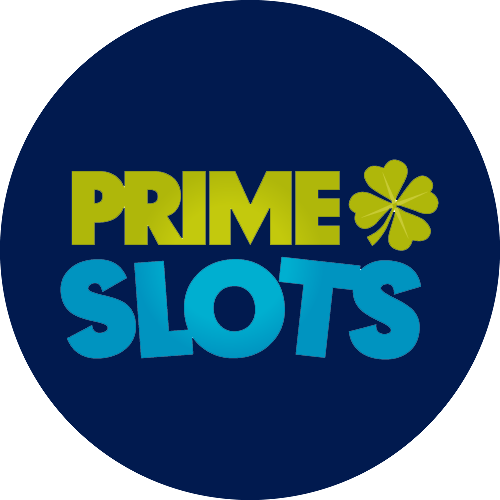 Prime Slots Casino
Latest Released Games
VIP Treatment
Claim Bonus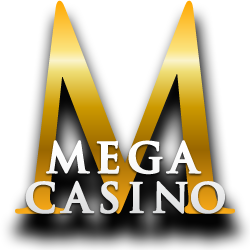 Mega Casino
Instant Win Games
Instant Cash Payouts
Claim Bonus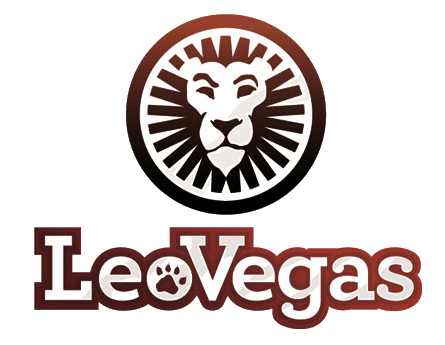 Leo Vegas Casino
Completely instant-play
Mobile version available on most smartphones and tablets
Claim Bonus
About Guns N' Roses Slot
The Guns N' Roses Video Slots game may seem like any other slot at your local casino or site, but its rocking tunes, flashy graphics, and generous bonus features definitely set it apart from the crowd, like true rockstars!
If a different experience is what you are looking for, look no further than these reels, with surprise appearances by Axl Rose, Slash, and Duff! Different iterations of wild symbols and numerous chances of winning free spins makes this an addictive slots game that keeps you spinning the reels as if shredding on the guitar.
Net Entertainment is one of the biggest and best online slot game designers, giving everyone access to fun no download necessary experiences. This Guns N' Roses inspired game turns players into rock fans after feeling the excitement of a concert!
There is no telling what song will come on and the features that will pop up because of the huge number of features and possibilities within the game. Amazing symbols, wild card features, and varieties of free spins will amplify your winnings. It's up to you to master this slot and hit all the right notes to hit the jackpot!
Game Details

NetEnt

No

5

20

0.01-2

Yes

Yes

Yes
Paytable
The paytable will give you different symbols with corresponding multipliers for your bet. This includes the different winning symbols, wilds, scatters, and bonus value for your bet.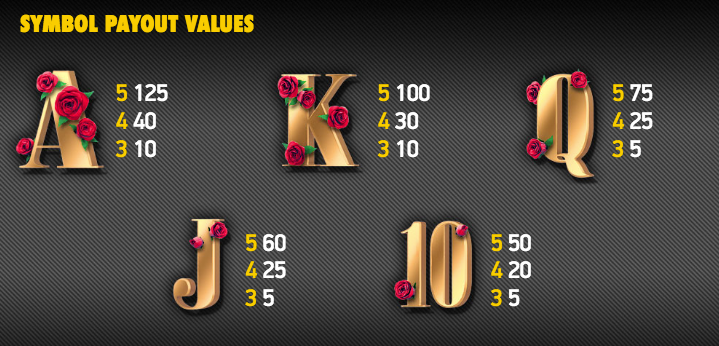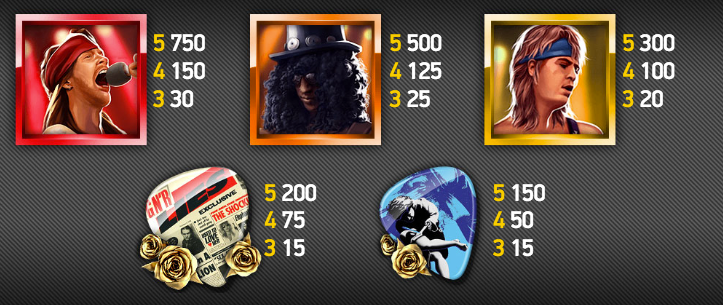 Payline
The player can place a maximum bet of 5 reels on a maximum of 20 paylines.
Basic Winning Symbols
The Wild Substitution & Expanding Wild Symbol

This beautiful stacked wild symbols are decorated with the band's famous emblem, as well as, well, you guessed it, guns and roses! They can appear anywhere on the reels and substitute for any symbol aside from the bonus ones.
Wild features

There's also a chance for your wild symbol to expand given the right circumstances. These wild features will always net you the best possible combination, so there's no need to worry about missed chances when the time comes!
The Bonus Wheel Symbol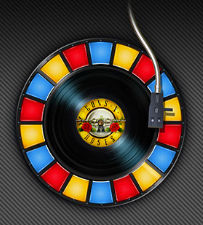 The bonus game symbol activates a wheel that starts spinning until you hit stop. The lucky prize is a bonus for the upcoming games. It has a minimum coin win of 200 coins and a maximum of 600.
The Encore Free Spins Symbol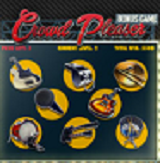 These are 10 bonus free spins, no questions asked! They are activated by a band member on reel 2, 3, or 4.
The Legend Spins Symbol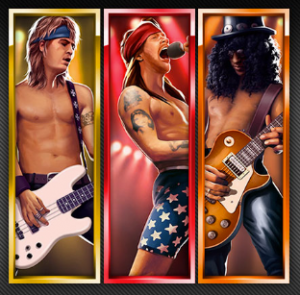 This exciting symbol is the appearance of stacked wild that depicts, as you have guessed, a legendary band member in a memorable pose. The award of a stacked wild will definitely help you get winning bet lines!
The Solo Multiplier Symbol

The solo multiplier takes your winning bet line and multiplies your winnings from 4 times to 10 times of your bet! If you have activated Expanding Wilds, it can reach to different bet lines as well.
Being a master at this slot game and winning big can take some time and tries, but when you are done having fun on the demo, the chance for some cash and risk-taking will help you reach the desired jackpot. To win, you need at least three matching symbols to make an appearance on the bet line. The Wild symbol will be a big coupon to achieve those numbers and possibly even more. Legend and Encore Spins both give you free games. The Solo Multiplier will give a good chance of getting your deposit somewhere, no matter what symbols you will land. The more you play, the more you will encounter the more elusive bonuses, like the awesome Appetite for Destruction Wild is not only eye-catching, but profitable too. Finally, you have two other non-slot chances to win through the Bonus Wheel and the Crowd-Pleaser Mini Game. The bonus wheel gives you a feature to look forward to, and the mini game lets you pick and instantly receive a bonus in the form of winnings or a feature!
Maximize Your Winnings!
The Guns N' Roses Video Slots game is a game that encourages you to go big! There are only 20 paylines, but with the generous amount of wild symbols, free spins, and even multiplier features, your review of your risk outlook shouldn't take so long! The spins and the wilds will amaze you with how much you have grown in winnings. The Crowd-Pleaser Bonus Game is a nice break from the machine's spinning reels and gives instant rewards with different levels. If you are lucky enough, you can go rocking all the way home with 75,000 coins in your guitar bag. Rock on!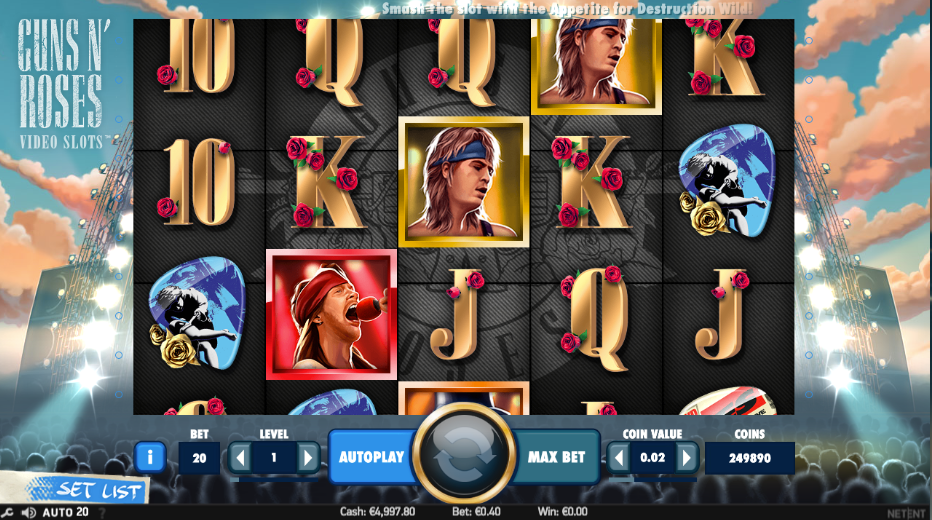 More Slot games from NetEnt