Fruit Shop Slot Game Review

The Fruit shop slot is your classic reel slots game that features the classic fruit symbols with an extra twist. The game provides additional functions that will make slots game more exciting and interesting to play with. It comes with different icons and wild symbols that can give unique winnings to the slot player. The Fruit Shop Slot does not have a scatter symbol, however, the Free spins will give you more excitement in winning twice for your bets and when you play the Wild symbols during them, you get the chance of winning quadruple for your bet.
Playing the Fruit Shop Slot is easy. The player gets to play with 5 reels and can bet for the maximum of 15 bet lines. NetEnt makes sure to provide you with crisp graphics and let you experience the classic casino slot games. You will certainly take home some fruity winnings in this upbeat and colorful video slot game.
Play the Fruit Shop Slot Machine for Free!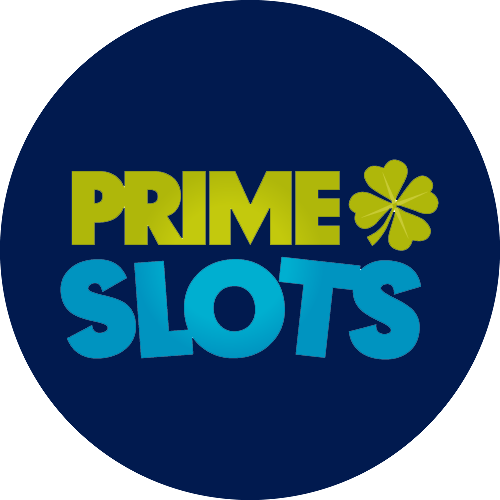 Latest Released GamesVIP Treatment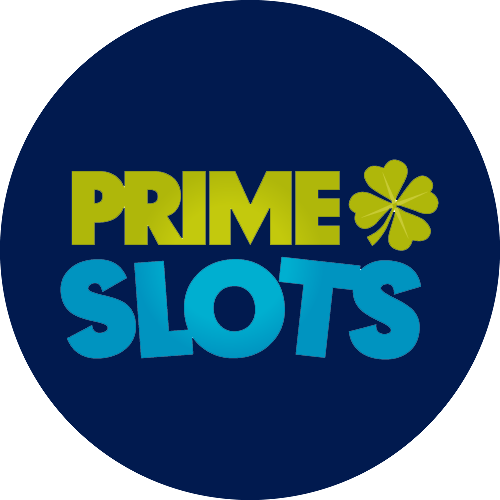 Prime Slots Casino
Latest Released Games
VIP Treatment
Claim Bonus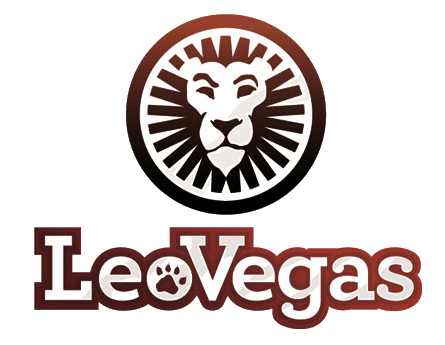 Leo Vegas Casino
Completely instant-play
Mobile version available on most smartphones and tablets
Claim Bonus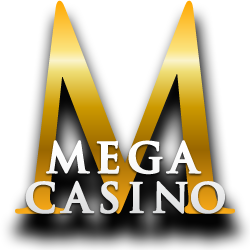 Mega Casino
Instant Win Games
Instant Cash Payouts
Claim Bonus
Enjoy some fruity winnings with the Fruit Shop Slot's RTP of 96.7%Get some free spins to double the fun and your winnings!
Get the wild symbols while playing for a free spin to multiply your winnings by 4!
Game Details

NetEnt

No

5

15

0.01 - 1

No

Yes

Yes
Paytable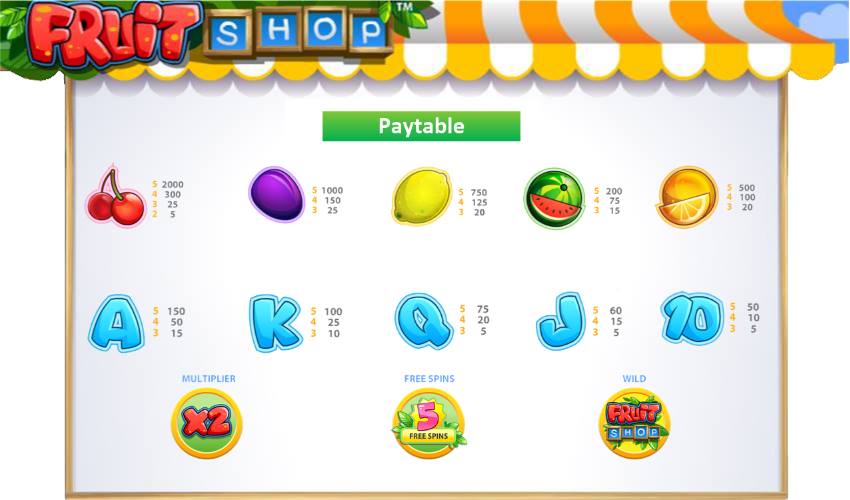 The paytable will provide you some insights on the potential winnings you may earn while playing the Fruit Shop Slot. Each letter and symbol will have a corresponding winning equivalent for your bet. The fruit symbols will generate higher winnings than the number and letter symbols. Note that there are no scatters on the game, but you can generate higher winnings with the free spins that can be activated by any of the fruit symbols.
Payline
Players will have the chance to bet for a maximum of 15 paylines when playing the Fruit Shop Slot.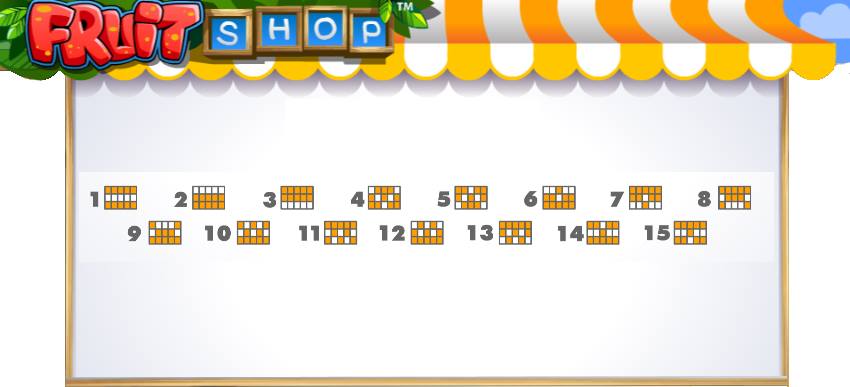 Basic Winning Symbols
In order to win, the player needs to get the winning combinations as the symbols appear on the reels. Most of the symbols in the Fruit Shop Slot consists of letters, numbers and fruit symbols.
Fruit Shop Symbol

The Fruit Shop Slot logo represents the Wild symbol. Wilds can double your winning as it provides a x2 multiplier game. When you get the Wild symbol and wins on a free spin, you get to win quadruple the amount of your winning.
Cherry Symbol

The cherry symbol will multiply a bet by 5 whenever it appears on 2 consecutive reels; by 25 when it appears on 3 reels continuously; by 300 times when it appears on four consecutive reels and by 2000 when on 5 continuous reels.
Get two cherry symbols in order to win a free spin.
Lemon Symbol

The lemon symbol will give you a winning of 20x your bet when it appears on 3 reels; 125x of winning when it appears on 4 reels; and 750x on 5 reels.
Letter A Symbol

The letter A symbol can multiply your bet by 15x when it appears on three reels;  50x on 4 reels; and 150x on 5 reels.
Number 10 Symbol

The number 10 symbol gives a lower multiplier for your bet than the letter symbols. It only multiplies your bet winning by 5 on 3 reels;  10x on 4 reels; and 50x on 5 reels.
Combination Symbols
Get a combination of the fruit symbols to win free spins. If they appear on 3 reels, you will get 1 free spin, 2 on 4 reels and 5 on 5 reels
Play for more fun and exciting winnings
The Fruit Shop Slot provides an exciting video slot game to the slot fanatics. If you want to play the classic casino slots, you will surely enjoy this game with some twists of additional features that make one experience a better game of video slot. The multiplier game from playing the free spin and Wild symbols triggers more excitement with the thrill of winning more for your bet. The game feature is designed for easy play, especially to first time slot players. The Fruit Shop Slot provides a straightforward slot game that will bring you that bonus edge of an exciting slot game experience with high quality audio and crisp images for a real casino slot gaming experience. Nothing can beat the engaging entertainment that the Fruit Shop Slot game delivers to its players. Play the game at its maximum paylines to improve your odds of winning for your playing bet!
More Slot games from NetEnt