Dracula Slot Game Review

Welcome to the ultimate guide to the Dracula slot game: special features, the wildest wilds and how to nail that bonus round! Scroll down a bit, and you can brush up on your spinning skills!
Are you ready for a thrilling experience? Welcome to the world of the most famous vampire of them all, a world of terror, and love and… big winnings! A fantasy story that will get you all tangled in and unable to escape its medieval charm and fantastic winning opportunities!
Dracula Slot comes as a 3D slot game with 5 reels, 4 rows and 40 pay lines. What to expect from this fantastic slot game? Free spins, stacked wilds, a unique bat feature and the chance to win up to 80,000 coins! Doesn't it sound just fabulous? Because it sure is!
Play the Dracula Slot Machine for Free!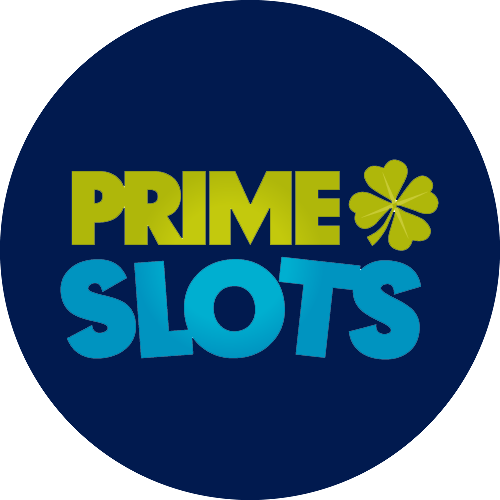 Latest Released GamesVIP Treatment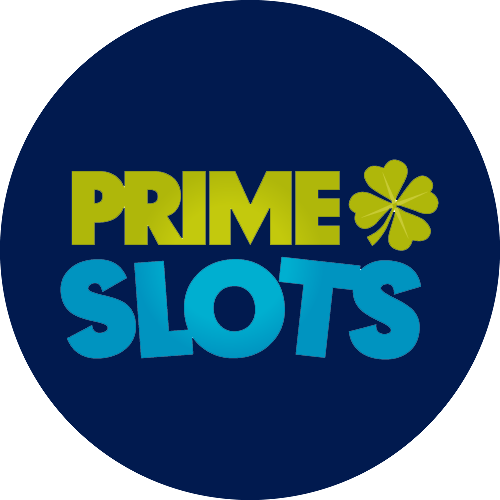 Prime Slots Casino
Latest Released Games
VIP Treatment
Claim Bonus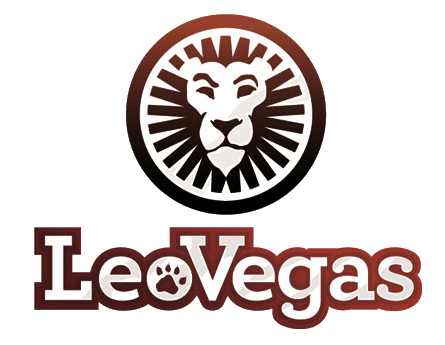 Leo Vegas Casino
Completely instant-play
Mobile version available on most smartphones and tablets
Claim Bonus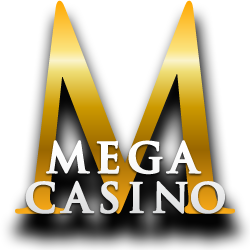 Mega Casino
Instant Win Games
Instant Cash Payouts
Claim Bonus
Game Details
Game Theme :
Adventure,Fantasy

NetEnt

No

5

40

0.01-0.2

Yes

Yes

Yes
About Dracula Slots Game
As the title suggests, Dracula Slot is a slot machine game inspired by the famous legend of Count Dracula. So if you find the Dracula tale fascinating, you will most certainly love the thrill that Dracula Slot will give you!
Based on the Dracula movie and with references to the Bram Stocker's world famous book, this slot game comes from the well-known NetEnt Company. An entirely new interface from the other slot games, you will be impressed with the unique Bat Feature, stunning design, great animations and scary sound effects as Dracula is indeed a terrifying character… with a soft spot for winning big!
With the Dracula Slot you have terrifying chances of winning the jackpot!
Payline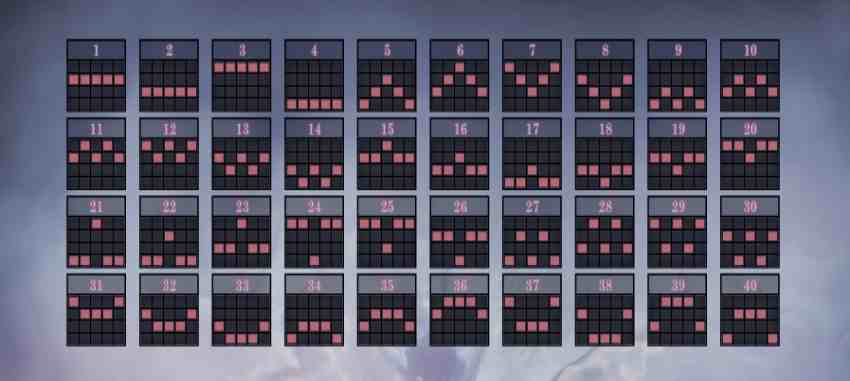 A Real Winning Game
The Stacked symbols are the highest paying symbols in Dracula Slot.
The Dracula symbol and the Lady symbol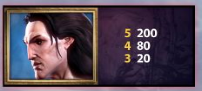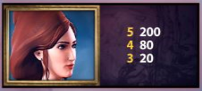 The mighty vampire and his Lady friend will multiply your winnings with 200 (5 symbols) or with 80 (4 symbols). The minimum you'll get when you hit 3 symbols, and it is multiplied by 20.  More than this, 2 extra free spins will be your reward when you get the stacked wild symbol on the middle reels.
The Fat lady, the Drunk and the Thief symbols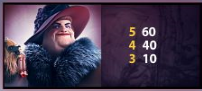 5 of each one of these symbols, the Fat lady, the Drunk and the Thief, will multiply your winning by 60;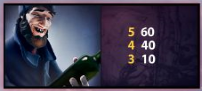 4 of any of the symbols will multiply your winning by 40;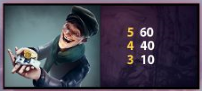 3 of these symbols will multiply your winning by 10.
The Bat letters symbols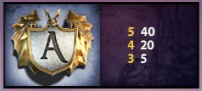 For a 5 bat A letter sequence your winnings will be multiplied by 40, by 20 if you get 4 bat letters and by 5 for a 3 bat letters sequence.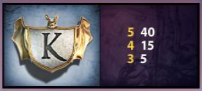 For a 5 bat K letter sequence your winnings will be multiplied by 40, by 15 if you get 4 bat letters and by 5 if you get just 3 of them.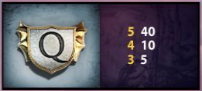 For a sequence of 5 bat Q letters like this one your winnings will be multiplied by 40, but this time your winnings will multiply by 10 if you get 4 bat letters and by 5 if you get just 3 of them.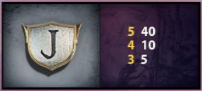 For a 5 bat J letter sequence your winnings will be multiplied by 40, by 15 if you get 4 bat letters and by 5 if you get just 3 of them.
Wild Symbols, Count Dracula and His Lady
Interested how the wild symbols work? Glad you have asked this, as they do their thing differently during the base game.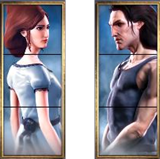 For the base game, you will see that the wild symbols appear on the three reels in the center, while for the free spin games they are stacked on the center reel, helping you cover every reel  position. Does it sound like you are in for multiplied winning chances? Because we can tell you for sure that you are!

The Unique Bat Feature
If you want to win really big at this game, you will need to keep your eyes on the bats! Do you see bats flying across the reels? It only means one thing: you are in luck today! The bats will group together in clusters and will change the symbols into the same random symbol. The bat feature is triggered randomly at uneven time intervals.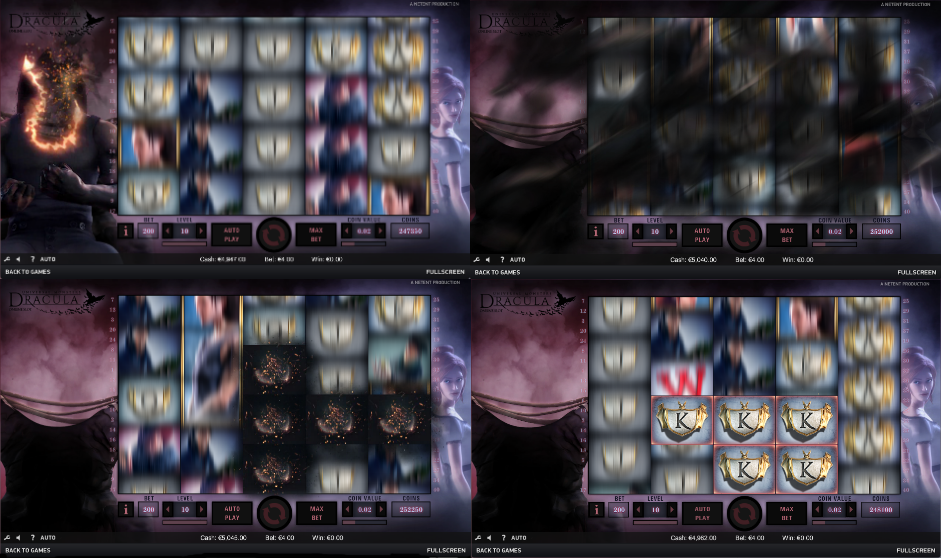 For an eye-catching visual effect, during the free spins games, the bats will fly onto the reels with your every spin. The reels can be filled entirely with bats when 20 bats will fly onto the reels.  This is exhilarating to watch, and it can also work some magic for your wallet as bats stand for good luck and multiple winning combinations.
Although not very pleasing for the eye and not something you would want to see in your every day life, you will most certainly not be jumping off your skin when you see these bats, but rather jump on the opportunity of maximizing your winnings.
Free spins for more wins
Don't you just love them?! 10 free spins will be awarded to you when you get the Dracula symbol on the second reel and his Lady on the fourth reel – at the same time. The free spin features bring even more chances to win, so say hello to the Count and his Lady when you see them together!
Amid the free spins games, you have to have the wild symbol turning in on the center reels in a stacked arrangement to receive an extra two.
Live & Play Your Dracula Fantasy On The Move
So how much do you think you can win playing the Dracula Slot? 400 times your stake! Doesn't this just make you like the blood-sucking count (and the game, of course) even more? You will also want to know that the free spins bring with them an increased chance of winning, although the base slot game has quite a frequent winning rate to begin with.
If you enjoy the freedom mobile devices give you, you will be happy to know that Dracula Slot is available on mobile too, featuring all these amazing options mentioned above. Take your Dracula story with you anywhere you go and maybe you'll get lucky and win the big prize!
More Slot games from NetEnt