From fruit slots to fantasy slots, the new generation of slot machine themes now include something for every type of player.
The world of online slot machine gambling has skyrocketed in the past decade, evolving into a global industry valued in the tens of billions of dollars. Between 2005 and 2015, revenue from online casino gambling tripled, and has shifted the way everything associated with the industry is viewed.
The idea that online gaming mainly attracts younger men is heavily outdated. Current research shows that the online gaming demographic has expanded to include both women and older age groups.
This growth in online slot gambling is due in large part to the industry's embracing of demographics through themes meant to attract players of all ages and genders.
The huge increase in the number of slot games available online, with themes ranging from classic slots that are loaded with fruits and jewels to newer slots based on movies, TV shows and pop culture icons, has created an all-inclusive culture, where everyone is welcome and all preferences and desires are accounted for.
By understanding the demographics of gamers and figuring out what they want out of a game, slot designers have been able to greatly expand on the typical user experience by creating a heavy arsenal of themes that appeal to all kinds of players.
So forget everything you knew about online slots and dare to be pulled in with these stellar slot themes.
Movie Slots – Banking on Cinema's Mass Appeal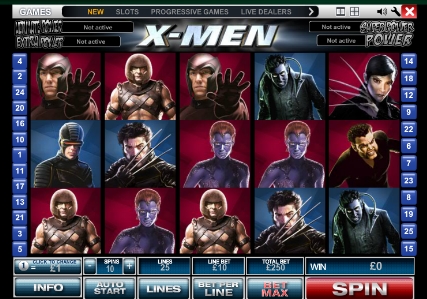 A well designed online slot machine can take up to a year from the moment an idea is pitched until a gamer sees it online.
With all of this time and money invested in each individual slot game, a blockbuster movie with mass appeal and staying power can be a lucrative investment of both time and money.
The greatest examples are the superhero themed games which are an instant draw for gamers browsing through hundreds of games.
Try These Superhero Slots
·         Iron Man
·         The Incredible Hulk
·         Captain America
·         X-men
·         The Avengers
While the superhero theme has broad appeal for the younger generation, the movie category also includes big blockbusters that appeal to the 30-40 year old crowd – such as Ghostbusters and Life of Brian, the religious satire that came out in 1979 and whose lines have been incessantly quoted by an entire generation that grew up on Monty Python – and also to the younger market with big time comedies like The Hangover.
 Big Blockbuster Slot Games:
·         The Dark Knight
·         The Hangover
·         Ghostbusters
·         Life of Brian
And a popular movie with mass appeal can inspire lots of spinoffs. The Wizard of Oz, probably the most popular theme in the movie category, has classic self-titled slots and has spurred numerous spin-offs with plenty of ruby slippers, cowardly lions and tornadoes flying across the screen.
Wizard of Oz Spin offs:
·         Ruby Slippers
·         Winnings of Oz
·         Wizard of Oz Wicked Riches
Fruit Slots Keep it Classic with Cherries, Lemons and Grapes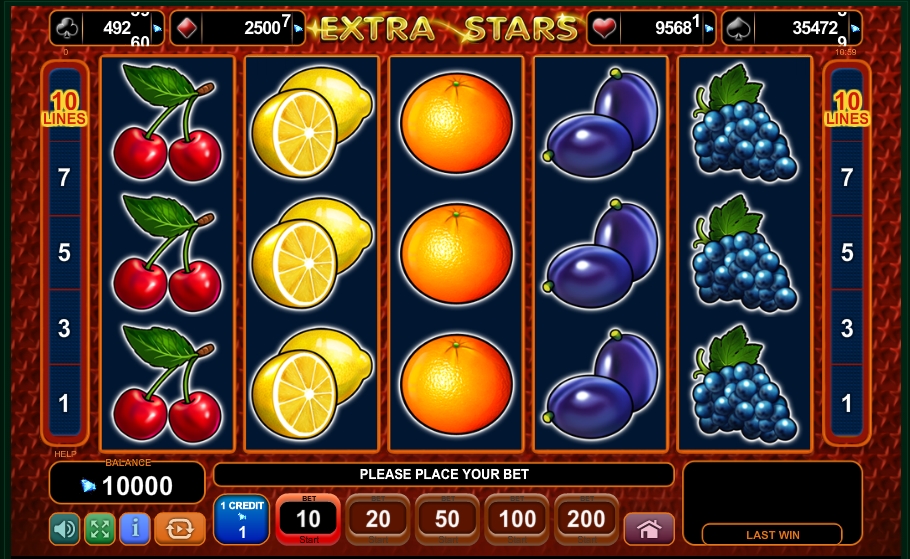 Fruit slots are the ultimate in what slot designers refer to as "no frills, all thrills" slots. These slots most resemble the classic slot games one would expect to find in almost any casino, in any city in the world.
Classic Fruit Themed Slots:
·         Quick Hit
·         Power Stars
·         Burning Hot
·         Winterberries
The purity of the design appeals to the demographic that enjoys slots at their most elemental essence – without any of the distracting sounds or superfluous graphics. This simplicity is what causes fruit slots to consistently rank among the most popular online slot games.
Show me the Money – Diamonds, Gold, Jewels and Gems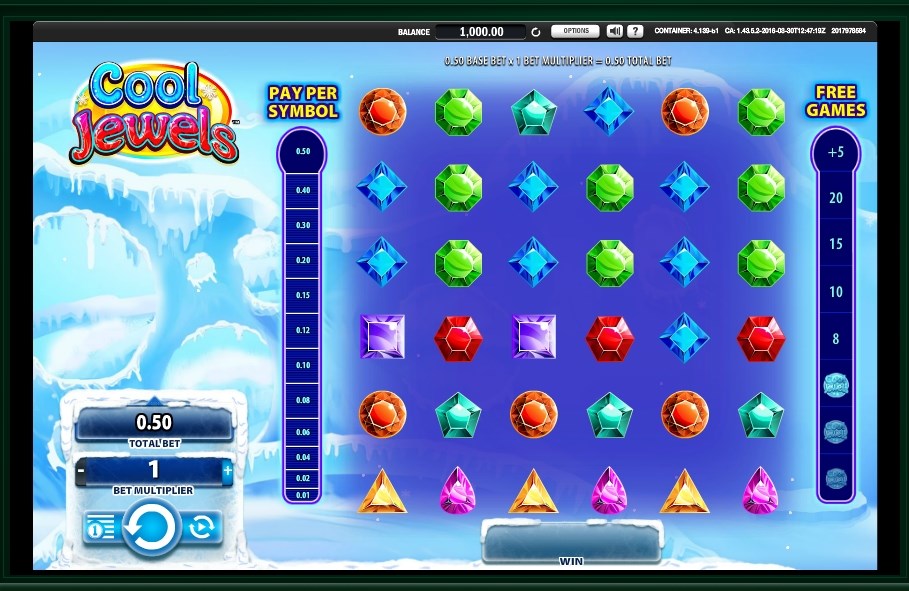 Like their fruit themed cousins, diamond and gold slots are rooted in classic slot machine design, usually accompanied with simple, shiny, gem-like symbols and music that's meant to be left in the background, happily encouraging the player with chimes and bells.
Top Jewel-Themed Slots
·         Cool Jewels
·         Bejewelled
·         Versailles Gold
A recent study on the habits of slot machine players found that the second most important factor influencing a player's game choice is perceived chance of winning followed by level of fun, which might help explain why diamond slots are so popular.
The names themselves and the flashy jewels and diamonds evoke a sense of richness and imminent windfall – which can be very attractive to any player.
Luring Gamers with Fantasy Slots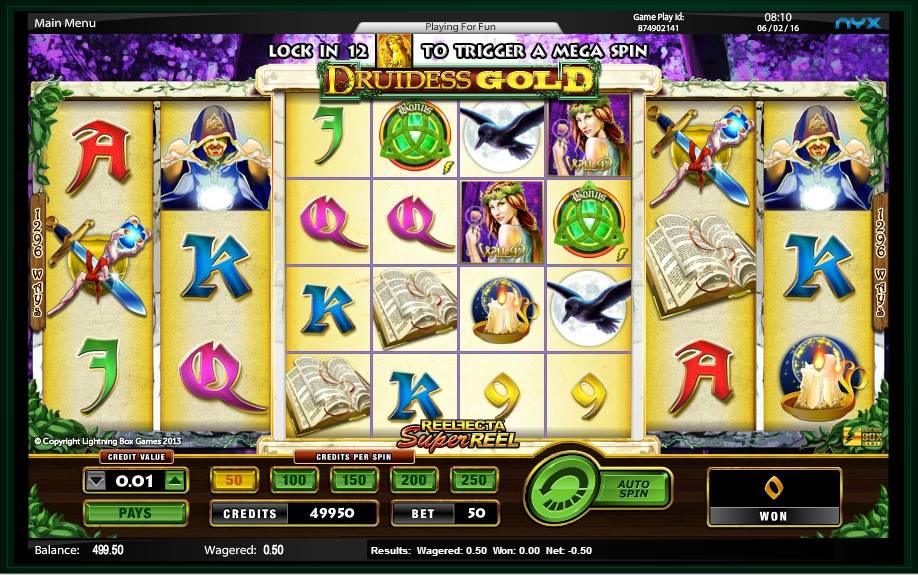 Online slots lack the advantage that atmosphere provides to the casino experience – the people, the music, the drinks, the flashing lights – which keeps players sitting, engaged and spending money.
But that absence is more than made up for by the way online slot designers approach user experience.
And one theme that has really taken off in the past few years is fantasy slots.
Fantasy Slots for Every Player:
Vampires, Pirates and Leprechauns:
·         Dracula
·         Captain Quid's Treasure Chest
·         Leprechaun's Fortune
·         Merlin's Millions
Fantasy has broad appeal and is popular among males and females alike.
Slot designers latched onto a gaming trend that has been around since before online slots ever existed – the role playing, Zelda fan, pixie fairy, dungeon keeper, quest game community which made up the rudimentary beginnings of what online gaming would eventually become.
Many of the characters and symbols used in these slots are instantly recognizable to gamers who came of age in the decades when computer play was limited to pre-installed strategy games like Adventure, Age of Wonders and the 7th Guest.
If you're a quest-loving gamer who's new to slots, try out these sweet games –
Quests:
·         Temple Quest
And for the gambler whose fantasy interests are more in line with female warriors wielding swords and armor and blonde haired goddesses wielding magical scepters, try these games –
Warriors and Goddesses:
·         Moon Warriors
·         Samurai Princess
·         Pixies of the Forest
·         Druidess Gold
 Touring the Ancient World, From the Comfort of your Computer
Probably the broadest of the slot machine categories, the Ancient world theme encompasses everything from Zeus and Cleopatra to Aztec power and the Mighty Sphinx. The category is a stand out because of the graphics, theme specific music and its mass appeal.
A well thought out and successful theme will often be repeated in various games, and variations on the Egyptian themed slots can be found by the dozens. The theme draws on the imagination of players, using symbols, sound and music to tell a story and create a world for total player immersion.
Egyptian                                
·         Book of Ra
·         Cleopatra
Greek and Roman themed games are another classic that slot fans really love.
Greek and Roman Slot Games
·         Thundering Zeus
·         The Mighty Atlas
·         Gladiator
·         Spartacus
And if the above mentioned themes don't seem too appealing, there's plenty more themes within the category whose music and symbols span the globe.
Asian
·         Geisha
·         Choy Sun Doa
Americas
·         Book of Maya
·         Aztec Power
Arabian
·         Genie's Treasure
·         Arabian Nights
·         Aladdin's Treasure
Italian
·         Da Vinci Diamonds
·         Michelangelo
 

TV Slots – Transferring Content from One Screen to Another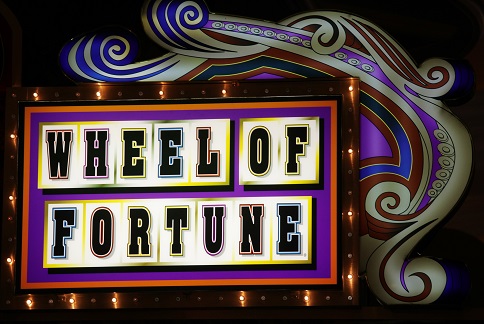 Television shows as a slot theme works so well as a general theme because there's so much room within the genre to target very specific demographics.
And among the broader category, game shows are wildly popular.
Game Show Slots
·         Wheel of Fortune
·         Deal or no Deal
Game shows naturally lend themselves to slot games, and the music and sounds associated with these game shows are so recognizable that it provides players with a feeling of familiarity and nostalgia.
Melissa Price, senior vice president of gaming for Caesar's Entertainment, reinforced this notion, commenting on the emotional appeal of games like Wheel of Fortune.
In conducting a study to find out why people love that particular slot game so much, Price said, "People said, 'That brand — I used to hear it in the living room at my grandma's house, I'd hear that wheel spinning because my grandma watched it. It reminds me of my grandma.' I mean, how can you compete with that?"
Other TV Themed Slots to Look Out For
Big Name TV Shows
·         Star Trek
·         The Twilight Zone
·         Sex and the City
·         CSI
·         The Sopranos
Reality shows have seeped into the television routines of millions of people, holding audiences captive and becoming the go-to guilty pleasure of choice. So creating slots based on these highly addicting reality shows was kind of an obvious choice, satisfying the the fan hidden away in all of us.
Reality Shows
·         Pawn Stars
·         X-Factor
·         American Idol
From Archer to The Simpsons to the complete media takeover of Seth McFarlane, animated television is no longer child's play. Animated slots target that lucrative millennial market whose business companies around the world fawn over.
Animated 
Slot maker IGT seized on the growing demographics of women in their 40's and 50's, who have embraced online slot machines, and recently came out with an Ellen Degeneres Show slot.
The company advertised the game as "'the next best thing to having Ellen dancing right by your side.' Complete with Ellen-related imagery such as VIP passes, boxer shorts and of course Ellen's face but also clips from the TV show and voiceovers."
Daytime TV
·         Judge Judy
·         Ellen DeGeneres
Beauty, Romance and Fashion for the Female Sector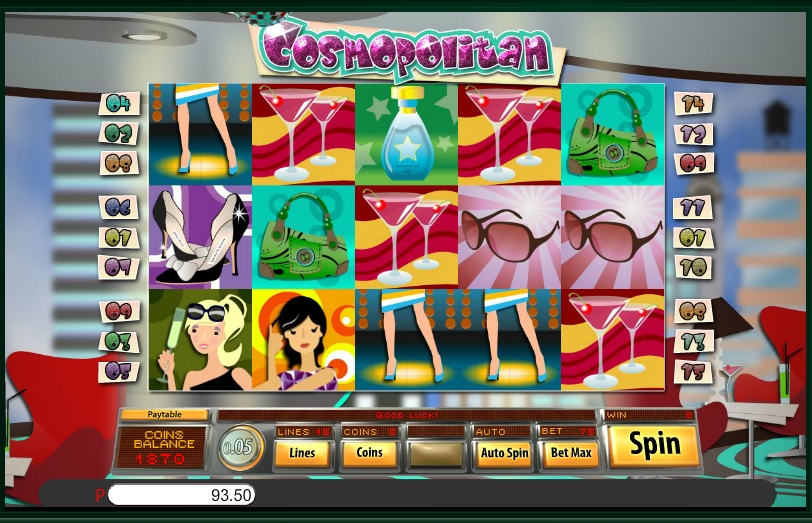 In terms of Internet use, there's no difference between the number of men and women surfing the web. According to a Pew Research study, today, 85% of men and 84% of women report being internet users.
Yet in terms of online gambling, women are a subset that have often been overlooked, with some studies showing that as few as 18% of online gamblers are women.
But that seems to be changing. According to a 2015 report prepared for the United Kingdom Gambling Commission there was a jump in popularity in gambling among women from 2008 to 2014.
As proof of a push to appeal to this growing demographic, slot designers have started to create a lot of female-centric games.
Lifestyle Games for the Fashionista
·         Cosmopolitan
·         Ladies Night
·         High Fashion
·         Dress up Diva
Some games, especially in the beauty and romance sector, depict more of a male idea of what women want –  filled with symbols of lipstick, purses, perfume, long haired Casanovas and shirtless men holding colorful drinks. But the themes seem to be working, as more and more women flock to the world of online gambling.
Check out these Beauty and Romance games
·         Beauty Salon
·         Peek Physique
·         Hearts of Venice
·         Starlight Kiss
Capturing Male Gamers with Cars, Crime and Sci-Fi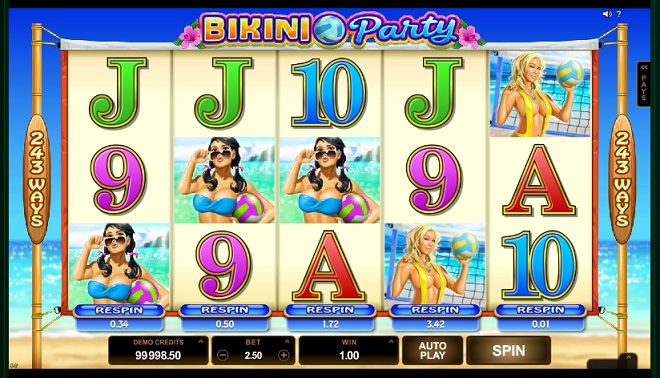 It's not too difficult to dive into the male psyche. Men are often stereotyped as easy to read and in possession of few, simple pleasures.
So in creating slot themes for this demographic, designers could have stopped at Bier Haus, a popular theme on a German beer hall, complete with background noise from a crowded bar, or Drive Multiplier Mayhem whose symbols depict fast cars and tough crime bosses.
Risque
·         American Gigolo
·         Playboy
·         Party Night
·         Showgirls
But instead, slot makers took this theme and ran with it, creating dozens of games geared towards male players.
Cars and Crime
·         Road Trip Max Ways
·         The Wild Chase
·         Scarface
·         After Night Falls
·         Hitman
Bikinis and Beer
·         Bierhaus
·         Bikini Party
·         Bikini Beach
Sci-fi and Horror
·         Invaders
·         Aliens
·         Blood Suckers
·         Dangerous Beauty
Location Themed Games – Vegas Casinos, London Streets and Parisian Cafes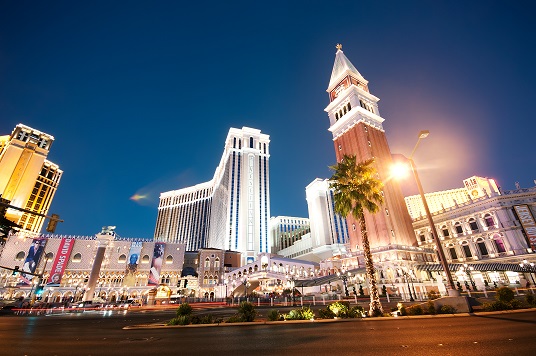 Many gamers prefer playing slots online – there are progressive jackpots, payoffs tend to be higher, the variety is immense and you can play from the comfort of your own home.
But sometimes you still want the casino feel and the energy that only a gambling mecca like Las Vegas can provide.
Sin City
·         Vegas Joker
·         Viva Las Vegas
·         Vegas Nights
And for players who want to feel like they've been transported to another place entirely, there's plenty of slot themes out there that can help.
Famous Cities around the World
·         Road to Rio
·         Love from London
·         Café Paris
The furrier side of things – The dominance of animal slots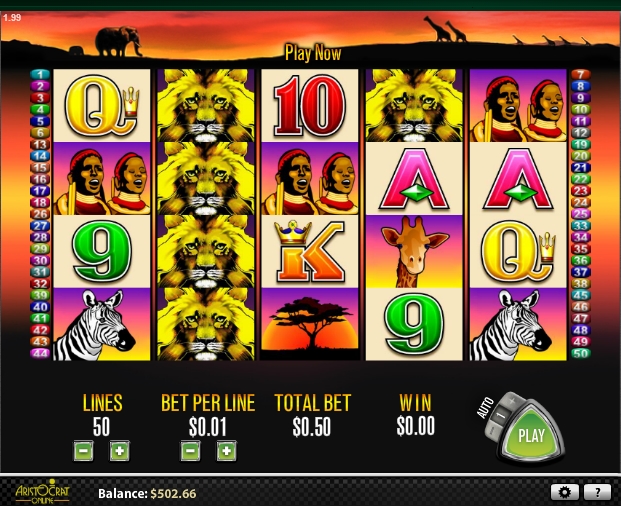 Animal slots are another of the themes that as a category have broad appeal, but within the category different games appeal to a very specific target audience. There are kittens and lions and dolphins and pandas and plenty more to appeal to every kind of animal lover and gamer.
Ocean Themes
·         Great Blue
·         Dolphin Reef
Furry Felines and Zoo Animals
·         OMG Kittens
·         Kitty Glitter
·         Wild Panda
·         Raging Rhino
Big Name Acts in Music-Themed Slots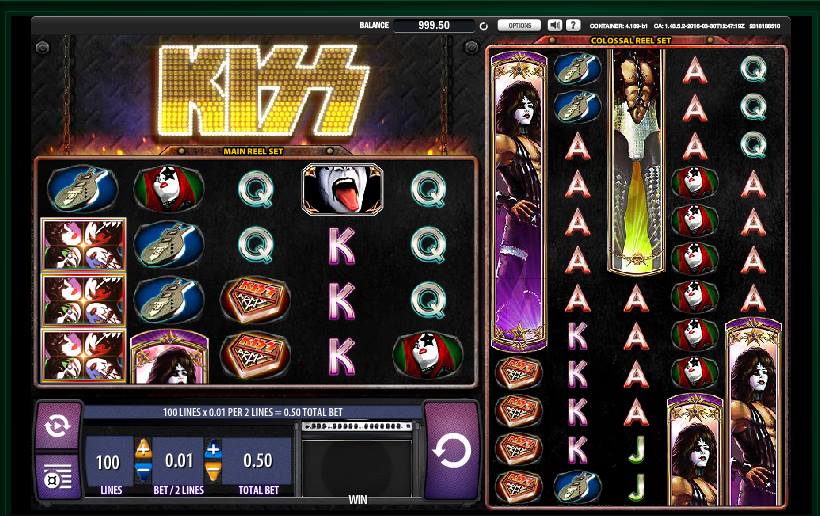 The music category is filled with big name acts whose self-titled games ferry players to the arena stage, giving them the chance to live the rock and roll lifestyle, if only for just a brief moment every day.
The Kiss and Guns N Roses games include their own distinct Intros which make the player feel like they're at a concert, complete with screaming crowds, loud guitar riffs and video footage from concerts past.
Big Time Bands
·         Kiss
And games aren't only reserved for big time glam rockers. Vegas staple and the King of Rock n Roll, Elvis Presley, has his own slot game, which begins with images of the King flashing across the screen and symbols that include a hound dog, blue suede shoes and a hip-gyrating illustrated Elvis. Michael Jackson, the King of Pop, Jimi Hendrix and Dolly Parton also have their own themed slot games.
Solo Artists
·         Michael Jackson King of Pop
·         Elvis the King Lives
World Music
·         Cabaret Nights
·         DJ Wild
·         Jazz of New Orleans
·         At the Copa
 A Theme for Everyone
According to a 2013 study on the influence of themes on slot players, most gamers said they have a favorite slot machine theme and that they prefer to play a slot machine that falls within the theme.
The reasoning, the study hypothesized, was that the symbols of these games are greatly important to the player because they are the primary focus during the game, as they determine the player's outcome.
In choosing which online slot to play there is a lot more to consider than just theme – the Return to Player Value, finding the right balance between action and reward, optional bonus play and rewards, pay lines and the number of reels.
But it seems that in trying to appeal to a wide variety of people, the unique and abundant themes – and within those themes the symbols, music and overall feel of the game – are instrumental in attracting and keeping players of all types.